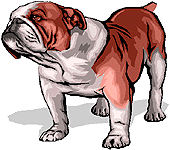 Use the links on the right to explore The Farm Watchdog.----->>
Don and I appreicate you visiting our Farm Watchdog Page. We would like to hear from you. If you have suggestions or comments on or if you are involved in agricultural production and would like to know when this page is updated, let us know. Also if you have trouble with any links not working, please email me and let me know.
Visit the website of Barrett Farms.
Barrett Farms was selected as one of five Tyson National Farm Environmental Award Winners on January 13, 2000.
Barrett Farms publishes a quarterly newsletter containing information for Oklahoma Poultry Farms the,
The Poultry Farm Outlook
. (Click the title to find out about the newsletter and for a subscription form.) You may also call to receive a complimentary copy: (580) 286-6776. Back issues are available
here
.
**NEW!** We envite you to join the Commercial Poultry Farm Management mailing list! This list was started on 9/16/00, so get in on the beginning and invite others to join. This list is for commercial vertically integrated farms, to discuss anything to do with the management of that farm, equipment, grow-out tips, and especially litter and mortality management.
This page was last updated on Monday, September 25, 2000 at 07:43:49 AM